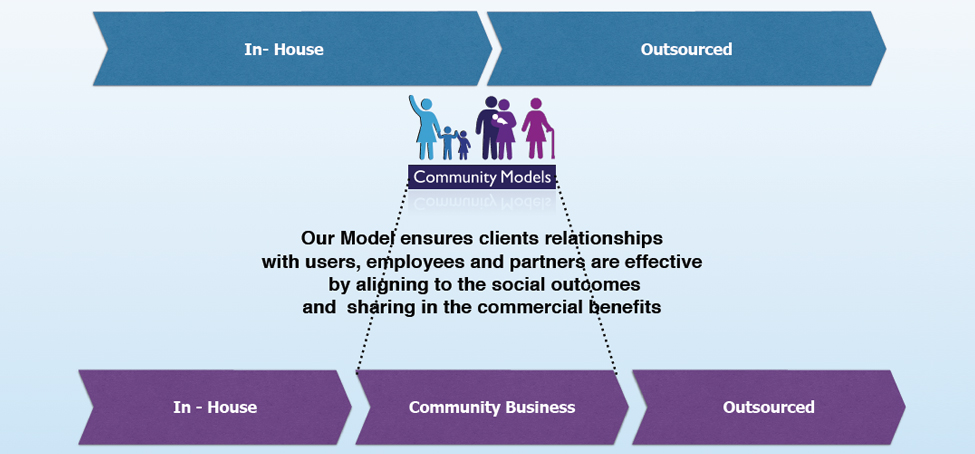 Working With You
You may be an in-house public sector team, a third sector partner, or a private sector provider. In each instance we scope the need and potential for increased capacity. We then go about creating it using a set of tangible business-oriented interventions, supported by a local supply chain focused on creating and sustaining jobs.
We encourage and support local entrepreneurial trading, maximising the direct and indirect impact of people working in and for their local communities.
Our focus is primarily on the public sector, with propositions relevant to local government, NHS bodies, registered social landlords, and higher and further education institutions.
The approach has also proved to be of interest to the private sector. We are happy to work in partnership with reputable providers committed to making a significant social value contribution.